Patenaude Exteriors

We Specialize in Siding and Soffits!
Every job is a Quality job that will put
the finishing touch on your
home.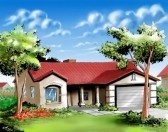 We have been siding Laebon Homes for
years and are opening up to the public.

Give us a call for your free estimate:

403-846-1600.
You can also email us:
carmen.dtresort@hotmail.com

We do quality siding jobs from Red Deer to Rocky Mountain House and Area.